Update (24th Jan)
Following a telephone conversation with Mr Shawn Pete Azzopardi, I would like to apologise for referring to his dog as just 'Blade'. Apparently this was highly offensive as the dog's real name is Kim Zonnenberg Obsidian Blade. My sincere apologies Shawn.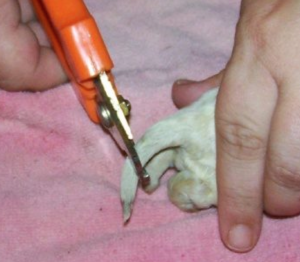 Would you subject your dog to unnecessary pain or an unnecessary surgical procedure ?
How about cutting of a part of your dogs' body without anaesthesia?
If you are a real animal lover your answer would be a plain NO and GET LOST. In fact real animal lovers would rather cut off their right arm than have their pet subjected to unnecessary pain.
And yet there are people out there who claim to love their pets to bits, and yet cut off their tails and ears, subjecting them to unimaginable pain and discomfort within days of their birth. And they do this because they believe that their dog would look better with shorter tails and cropped ears. Yes, you've read well – they do this to their dogs, whom they claim to love, purely for cosmetic purposes!!
Ear cropping and tail docking have long been routine in certain breeds like Dobermans, German shorthaired pointers, and schnauzers, but today, in many parts of the world INCLUDING MALTA, this practice is illegal.
Docking involves cutting off a part or all of a dog's tail when it is just a few days old. It is usually performed by a veterinarian or a breeder without anaesthesia.
Ear Cropping involves cutting off the floppy part of a dog's ear and is usually performed on anaesthetised dogs between 6 and 12 weeks old. The ears are then taped to something stiff for several weeks while they heal so they stay upright.
Although it is not illegal to import dogs with cropped and docked tails from abroad, these stupid and cruel practices have been illegal in Malta for years, since 2001 to be exact. It is also illegal to have animals who have undergone such cosmetic procedures participate in competitions.  See the law here.
But thanks to a loophole in the law that does not regulate imported dogs who have undergone such procedures, this dog that you see on the left, whose ears have been cropped and whose tail has been docked, is all over Facebook participating and even winning Best in Breed in The Malta Kennel Club's Crufts competitions.
Meet Blade – his owner is Shawn Pete Azzopardi, and as you can in both these pictures Blade's ears have been cropped (overseas)
Here's Blade again competing in The Malta Kennel Club Crufts Qualifier. As you can see, not only have his ears been cropped, but his tail has also been docked (overseas).
And here are the results of that competition.  Despite the illegality of cropped ears and docked tails, and this being an automatic disqualification from competitions and shows, in this case,  Blade won best in breed. See Kennel Club regulations at the bottom of this page.
And here's Blade's owner again showcasing yet another puppy's ears, the way he thinks that they should look of course.
As you can imagine I got pretty angry and sad when I saw all this on my NewsFeed, and so I was about to write to the Parliamentary Secretary for Animal Rights Hon. Clint Camilleri, about this blatant atrocity and illegality. But then I scrolled a little further and came across this photo. This is Blade's owner, Shawn Pete Azzopardi, with the man of the hour himself!
A little bit further research also revealed that Hon. Camilleri has just appointed Shawn Pete Azzopardi (Blade's owner) to the newly formed Animal Welfare Committee. The main aim of the Committee, is to evaluate, come up with proposals and make recommendations towards improving animal welfare in the country.
So whilst we wait for Hon. Clint Camilleri to Free Malta's Chained Dogs as he promised he would on Moira Delia's Animal Diaries last year, we'll also have to wait for him, as well as the Police, the Animal Welfare Department, The Malta Kennel Club and all those who claim who have animals' rights at heart to do their bloody job and enforce the law the way they should.
Whose holding their breath ?
Update :
According to the Office of the Commissioner of Animal Welfare, the 'reason' why dogs with cropped ears and docked tails are still allowed to participate in local shows and competitions is a convenient loophole in the law that does not regulate dogs that are imported from overseas with cropped ears and docked tails, and because dogs that have undergone the procedures (supposedly) for medical reasons and present a medical certificate are justified.
Kennel Club Competition Rules (applies to Malta and CFRUFTS too)
The owner of any dog, from any country, which was docked on or after 6th April 2007 (28th March 2007 for shows in Wales) must apply to the Kennel Club for permission to show before competing. Applications must include a copy of the docking certificate/veterinary letter signed by the vet and the Kennel Club Registration details for the dog. 
No dog with cropped ears is eligible to compete at any Kennel Club licensed event.